Solar panels, air conditioning, heat pumps, charging stations,
home batteries and ventilation systems
When we started EnergyKing in 2013, our goal was to use technology to bring affordable, renewable and inexhaustible energy within as many people's reach as possible. This is also what we do every day.
We are an engineering firm with two engineers at the helm, Lucas and Wiet. We design systems that convert sunlight into electricity or we extract heat from the environment to put into your home. Our greatest ambition is to leave the world better than we got it and in the process lower your energy bill. Everything is measured, checked and double-checked. EnergyKing offers you full service and guidance from A to Z.
We believe and invest in renewable energy and do it with you!
Sitting with the customer gives each EnergyKing installation a personal touch.
Your system is customized to the requirements of your home to provide maximum comfort.
Our project manager will visit you to discuss the practicalities of implementation with you.
Sustainability is very important to us. Therefore, we choose only the best products.
We ensure that your installation continues to operate and render for as long as possible in the most optimal way.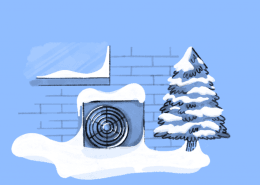 Heat pumps are suitable for cold climates if properly installed and maintained, with air-water heat pumps being a good option. They are energy efficient, provide both heating and cooling, and can reduce the impact of cold winters.
https://energyking.be/wp-content/uploads/2023/10/banner_PV-2-1.png
1260
2240
Lennerd Moyson
https://energyking.be/wp-content/uploads/2018/06/Energyking-logo2.png
Lennerd Moyson
2023-11-08 09:00:00
2023-11-22 07:13:41
Heat Pumps for Cold Climates: Do They Work in All Seasons?